Commercial Door Service Company Utica MI
6 Top Qualities Of A Commercial Door Service Company Utica MI.
When it comes to keeping your commercial doors working and in good condition, you need to find a reputable and experienced commercial door service company Utica MI you can trust by your side.
Generally, these companies offer a complete range of commercial door services ranging from installation through to repairs and maintenance.
However, with many commercial door service companies on the market, it is essential you find the right one to ensure it is the right match for your business. Don't know what to look for? Well, read on!
Great Service
Great customer service is one of the biggest and most important qualities of a good commercial door service company Utica MI. The care that goes into how a company serves you is a key indicator of how they'll handle repair or installation of your commercial doors.
In addition to getting the job done, good commercial door service companies will follow up to ensure that you are happy and satisfied with the services they offer.
Reputability
First, you should ensure the commercial door service company has a good reputation in Utica MI. Whether you're looking to install cold storage doors, overhead coiling doors, sectional overhead doors, or something else, you would want to hire a company with a good reputation to offer you high-quality workmanship you need.
Asking other business owners in Utica MI for their recommendations can prove very useful. After all, they obviously will not recommend a company unless they've had a great experience with them!
Also, you can pull out your laptop and surf the internet. You will find many reviews about companies online, which can give you a better idea of what to expect.
Expertise
The next step is to ascertain whether a prospective commercial door service company has extensive experience and knowledge on commercial doors. They should be able to supply, install, maintain, and repair all types of commercial doors.
Moreover, it is also crucial that they provide these services quickly, efficiently, and without hassle. These are the type of companies you need to work with and develop a long-term professional relationship that'll last many years to come.
Turnaround Times
Another crucial factor you should consider is the turnaround time the potential company promises. If your business is sitting without a working front door right now, you probably will not have time to wait around for the company to "come around" and repair it.
Therefore, you're better off choosing a commercial door service company Utica MI that provides a 24/7 service, with emergency same-day services.
Cost
You should consider the cost of installation and/or service. While the price is a deciding factor, it is essential to remember that cheap does not always mean better.
Often, the cheaper the service, the more likely there are complaints in terms of quality. That is why you should always go for high-quality service over price, period!
Transparency
Lastly, transparency is one of the top qualities of a good commercial door service company. You should know exactly how much you will be paying and what you will be paying for.
A company that's open with their clients and does not beat around the bushes on their charges is always better than a shady company that tries to get you to pay more than you should.
Commercial Door Service Company Utica MI
So, are you looking for a commercial door service company Utica MI? Keep the above qualities in mind and you'll find a company that best suits your needs!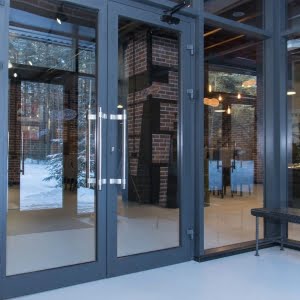 Commercial Door Service Company Utica MI
https://greatlakessecurityhardware.com/wp-content/uploads/2020/08/aluminium-doors-4-600x600-1.jpg
600
600
Denise Farley
https://greatlakessecurityhardware.com/wp-content/uploads/2015/06/Security-and-hardware-solutions.png
Denise Farley
2020-08-25 02:54:55
2020-08-29 12:03:18
Commercial Door Service Company Utica MI