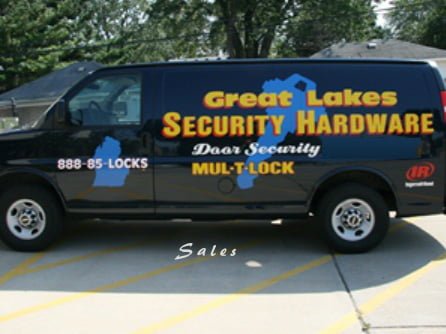 Commercial Locksmiths MI
Finding a reliable commercial locksmith or emergency locksmith services is not as difficult as you might think. You only need to know the crucial things to look for in commercial locksmiths.
At Great Lakes Security Hardware, Roseville, Michigan, we would like to help you get the top-notch locksmith service. Here are essential tips to remember when choosing commercial locksmiths.
1. Identify The Needs Of Your Business
The first thing you should do is to identify what you need for your business. You should know what you are looking for. If you are looking for a Michigan commercial locksmith who can take care of your doors only, then you can work with just almost anyone.
If you want to find a commercial locksmith who can install, maintain and repair your windows, doors, cameras, and more, then you will have to hire a more versatile locksmith.
Take a look at your business needs and come up with a list of what you are expecting to get from the professional locksmith service. That way, you will be an excellent position to pick the best commercial locksmith in Michigan.
2. Check Online Reviews Of Commercial Locksmiths
You need to check the online reviews for different commercial locksmiths in Michigan. Positive reviews are the first sign of a good locksmith. Try to identify professional locksmiths that have received excellent reviews from many companies and people. Avoid locksmiths who do not seem to have the necessary expertise.
3. Ask for Recommendations
Talk to your friends and family about their experience with commercial locksmith in Michigan. They can assist you to whittle down your list of potential locksmiths.
You should talk to people who've sought commercial locksmith services since they differ from the residential locksmith services.
4. Talk To Commercial Locksmiths
Ideally, you should find time to talk to commercial locksmiths in Michigan. Create a list of only a few locksmiths who offer high-quality services so that you can choose the best to do the job.
At Great Lakes Security Hardware, our team will visit your business once you make an appointment. They will help you select the most suitable security system for your business.
5. Ensure The Locksmith Has A Physical Location And Address
Avoid commercial locksmiths in Roseville, Michigan who only have a phone number and a car. You should work with a locksmith that has a permanent office where you can visit whenever you have an issue. Some locksmiths do not have physical addresses, and therefore, they will claim that they are local no matter where you're. That is certainly not a benefit to you. Avoid them!
6. Get a Free Evaluation and Estimate
At Great Lakes Security Hardware, we always provide our clients a free estimate and evaluation. Once you share with us what you are looking for, we will be able to advise you accordingly. Commercial locksmiths must be candid about their services.
Allow them to look over your commercial property so that they can find out what you require and how much it'll cost. The information they will share with you will help you prepare well and know what you are getting into.
If you are looking for a reliable, honest and reputable commercial locksmith, then look no further than Great Lakes Security Hardware, Roseville, Michigan. If you have any questions about our commercial locksmith services, please feel free to get in touch with us. Give us a call today at 888-855-6257 or fill out the contact form. We hope to hear from you soon!


https://greatlakessecurityhardware.com/wp-content/uploads/2014/10/commercial-locksmith-service-great-lakes.jpg
334
446
Richard
https://greatlakessecurityhardware.com/wp-content/uploads/2015/06/Security-and-hardware-solutions.png
Richard
2017-10-19 08:00:52
2017-10-18 13:58:37
Commercial Locksmiths Macomb Co