Security Tips For Moving, Roseville, MI
Moving to a new home can be a stressful and time-consuming task. Furthermore, the last thing you want when moving to your new home is a breach of security adding to your stress. At Great Lakes Security Hardware, we've put together 11 security tips for moving.
Here are the tips:
When you've moved into a new home, get a Roseville locksmith from Great Lakes Security Hardware to come and assess your home security to ensure everything is up to standard and in top shape.
Ensuring that all outbuildings are secure is the next Security Tips for moving. These days, most homes have standalone garages, sheds, summerhouses, workshops, etc. that house valuable items such as bikes, power tools, lawn mowers, and are the primary target for burglars. Contact Great Lakes Security Hardware to upgrade your outbuilding locks to US Standard Locks in case someone has a key from a previous tenant.
Change the locks on your external doors of the new house, Great Lakes Security Hardware can install high-quality locks that are recommended for homes. They're one of the highest security and durable locks for your new home.
Find out whether the house has been burgled before. Remember that burglars are known to return to the properties they already know their layout. Also, ensure that your alarms and security system are different from before. For instance, install outdoor security lighting to deter burglars.
Get to know the local Neighborhood Watch Team. Therefore, you know that someone is always watching over your home when you aren't in, and that gives you peace of mind.
The next Security Tips for moving is; Change the alarm codes. Change the code of your alarms as soon as you move into your new home and give out alarm details and keys to people you trust. It is important to Change your alarm code regularly and ensure that spare keys are returned. In addition, it is imperative not to keep your keys in "seemingly safe" places such as under doormats.
Remember to redirect your mail immediately.
In the garden, ensure all ladders and tools are stored safely away in locked sheds and garages and cut back hedges or bushes that obstruct view and burglars could hide behind.
Do not leave empty boxes visible in the street if you've bought expensive items for your property since burglars are always on the lookout for such things.
Ensure that the woodwork on windows upstairs and downstairs is in excellent condition. Burglars can easily pry open any rotting wood with a screwdriver or crowbar.
Bolstering sliding doors – Another

Security Tips for moving

is that your Balcony doors are great for views and sunshine. However, they can pose a great danger if they aren't secured properly. An unsecured sliding door gives an intruder a relatively quiet and untraceable entrance to your home.
While it is essential to lock your balcony door always when it is not in use. Sliding doors usually have inadequate and weak locks and come off their tracks with a nudge. For optimal security, arm your sliding door with a pole on the track or an inside bar lock.
You can install a secondary locking mechanism with the metal pin inserted through a doorframe and into your sliding door.
Security Tips For Moving
We hope these Security Tips for moving will help you keep your home secure when moving. Great Lakes Security Hardware are on hand to help with your security concerns when you're moving to your new home. Call us today at 888-855-6257 or use our contact form.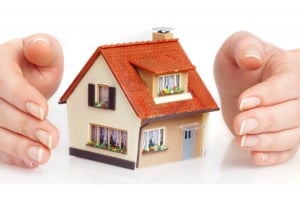 Security Tips For Moving
https://greatlakessecurityhardware.com/wp-content/uploads/2018/11/o.jpg
1004
1500
Denise Farley
https://greatlakessecurityhardware.com/wp-content/uploads/2015/06/Security-and-hardware-solutions.png
Denise Farley
2018-11-27 10:24:40
2018-11-27 10:24:40
Security Tips For Moving